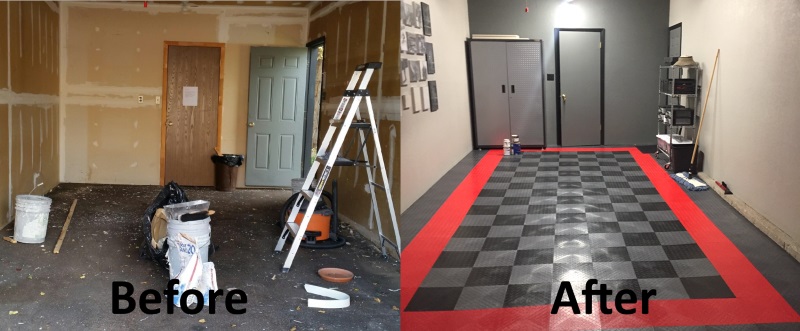 We do interior Garage Renovations!
If you're tired of an ugly and out-of-date garage that you just hate walking into, why not let Confident Coatings & Exteriors, Inc. give your tired and worn-out garage a first-class makeover! That's right – we also do interior garage renovations!
From great looking, artfully placed floor tiles to modern, color-coordinated paint colors, you might be shocked at what an improvement we can make in your garage.
And the finishes we apply are every bit as durable and long-lasting as they are cost-effective with Confident Coatings interior garage renovations.
Selling Your Home?
The garage is probably the most overlooked room in the house. – and one of the first rooms a prospective buyer might look at. Why disappoint a full-price offer with a dingy and unprofessional, unfinished garage?
Give us a call today at (719) 761-5052 and let us show you what a huge improvement a garage makeover can do for your home!